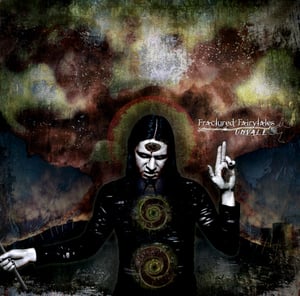 $

10.00
On March 21st 2009 Fractured Fairytales followed up their debut release with the even darker and heavier record, Unvale. This album brings a new energy to the band as its contents are more aggressive and angry. Unvale is an apocalyptic concept album that represents and describes the current state of the sickened human condition that Fractured Fairytales has entitled "The End of Existence Campaign.

The Unvale album is the beholder of Fractured Fairytales' hit single "Return to Dirt" amongst other horde favorites like "The Last Day" and "Surrogate God".

Unvale was mastered by producer Jamie King (Between the Buried and Me, Glass Casket).
Unvale track list:
1. Consigned to Oblivion
2. Return to Dirt
3. The Last Day
4. Concreate
5. The End of Time Song
6. Dystopia
7.Generation Dead
8. The Great Abomination
9. Anathema
10. The Killer is Me
11. Unvale
12. 362799
13. Self Sustained Demise
14. Surrogate God
15. Mime Like